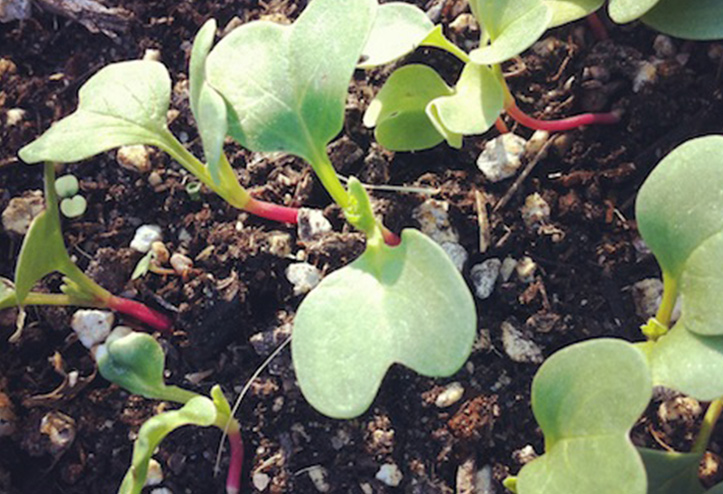 If you're pretty much anywhere in the Northern Hemisphere, it's challenging for you to imagine Spring right now. Snow has laid her blanket of silence over a frozen soil, and January's darkness seems relentless, the days imperceptibly longer.
But as sure as the sun makes daylight, the days are getting longer, and one day a few months from now, you're going to be delighted you had the foresight to buy summer seeds right now, ready to plant your spring garden.
Start slow-growing summer vegetables in your kitchen as soon as the end of January, even in the coldest parts of the US. That's eggplants, celery, peppers and tomatoes.
Choose something exciting to grow, unusual varieties with the greatest flavors and the highest nutrient profiles.
Go for the tiniest, darkest cherry tomatoes, because they're the sweetest, and have the most complex flavors, as well as the highest amounts of phytonutrients. Or go big and luscious for slicing in a summer salad. A variety called Pineapple never fails to please, and well, there are just so many amazing tomatoes to choose from. Something ideal for every climate zone.
Choose luscious eggplant varieties like Syrian or Japanese varieties, or eggplants bred to suit your local climate, like the New York Compact Eggplant, which produces perfectly in New York's climate, and gives the maximum amount of fruit per plant. Alternatively try a variety called Little Sailor, simply because it's stripey and adorably cute!
Celery is celery, right? Well not any more, now even celery is available in a myriad of exciting varieties, including my new personal favorite, Redventure, which has all of the nutrients of regular white celery, plus the anti-inflammatory nutrients that come in the package with anything red, from blueberries to red wine.
And then there are peppers. It's time to order your chile peppers, sweet peppers, pasillas, anchos, and pretty much every kind of pepper you can think of! I plan to start getting mine potted the weekend of January 25th and 26th.
Personally, I love using a method called soil blocking, which is akin to making mud pies. There's no pot, just a firm enough soil mixture that I can form it into blocks, but still soft enough for the tiny seedling roots to effortlessly penetrate it.
But really, it's probably best to get them started in any pots you may have to hand for now, and then consider repotting the seedlings into bigger and bigger pots over the coming weeks until the ground is warm enough to plant them in the ground.
Happy January!
xx Ysanne